Care Visions were delighted to host our annual 10 Year Anniversary Awards for Foster Carers on Tuesday the 10th of May. The awards took place in the charming setting of the The Meadowpark Hotel close to our central office in Stirling. This is the first time in 3 years that they were able to be conducted face-to-face.

These awards happen every year to honour those who have been fostering with Care Visions for a decade. They celebrate the valuable contributions foster carers make to children and young people's lives. This year we are celebrating long service from 7 Foster Carers from across Scotland.
To mark their outstanding commitment to Care Visions and in recognition of their service, we invited those involved to attend a lunch and award presentation. This occasion is hosted by our Executive Chair of Children`s Services, Care Visions - Cathy Jamieson who presented the awards, spoke about their background and commitment and thanked those in person for all they have contributed over the last decade.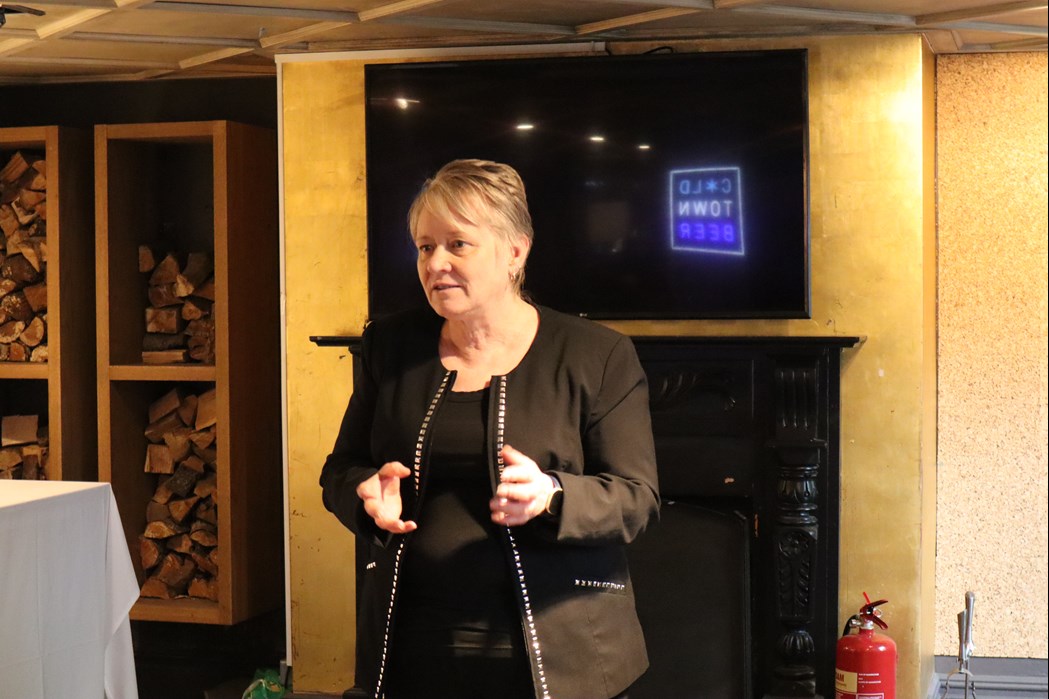 Cathy Jamieson, Care Visions; "Our foster carers play a huge role in young people's lives, whether for short breaks to support families or through longer term and permanent placements.  The 10 year awards is just a small way for Care Visions to show our appreciation for everything they do. 
The past couple of years have been difficult for everyone so it a real pleasure to be able to celebrate the awards in person.
There are still many children and young who need foster care, and I know that our long serving foster carers would encourage anyone thinking about it to take the next step and apply - and they would be on hand to offer advice and support!"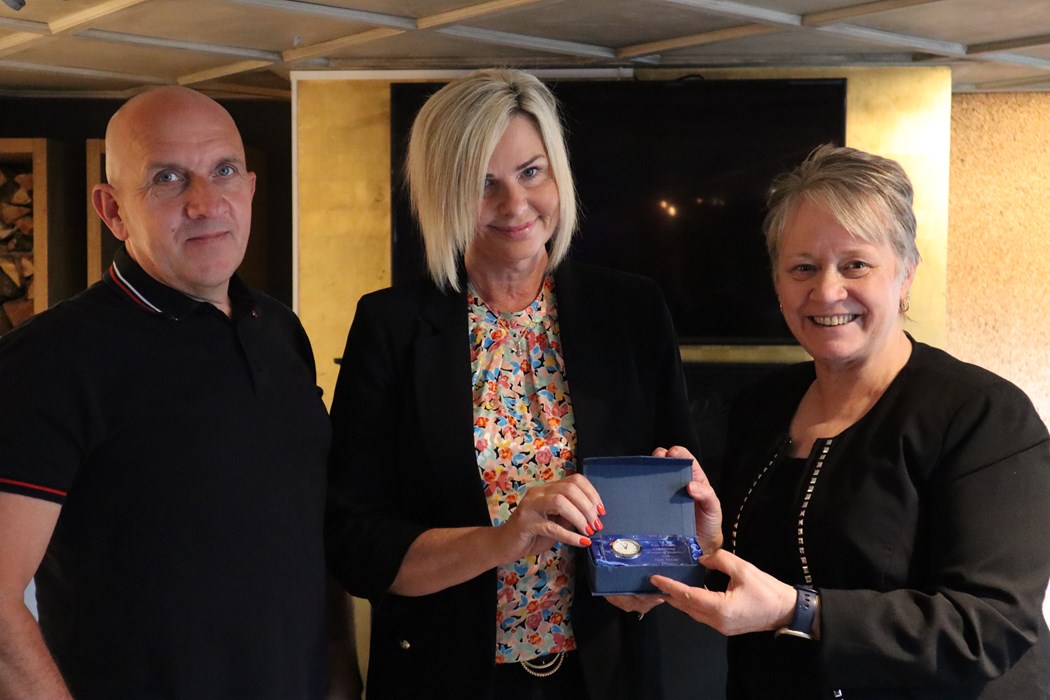 Speaking after receiving their awards Kate & Chris said; "We have done it for so long because they [the young people they foster] are part of our family. It's been 10 years of our lives and theirs. Overall, the rewards outweigh the challenges. The support can be full-on when it is needed and still there throughout. We have just got on with life fostering and is really just the norm."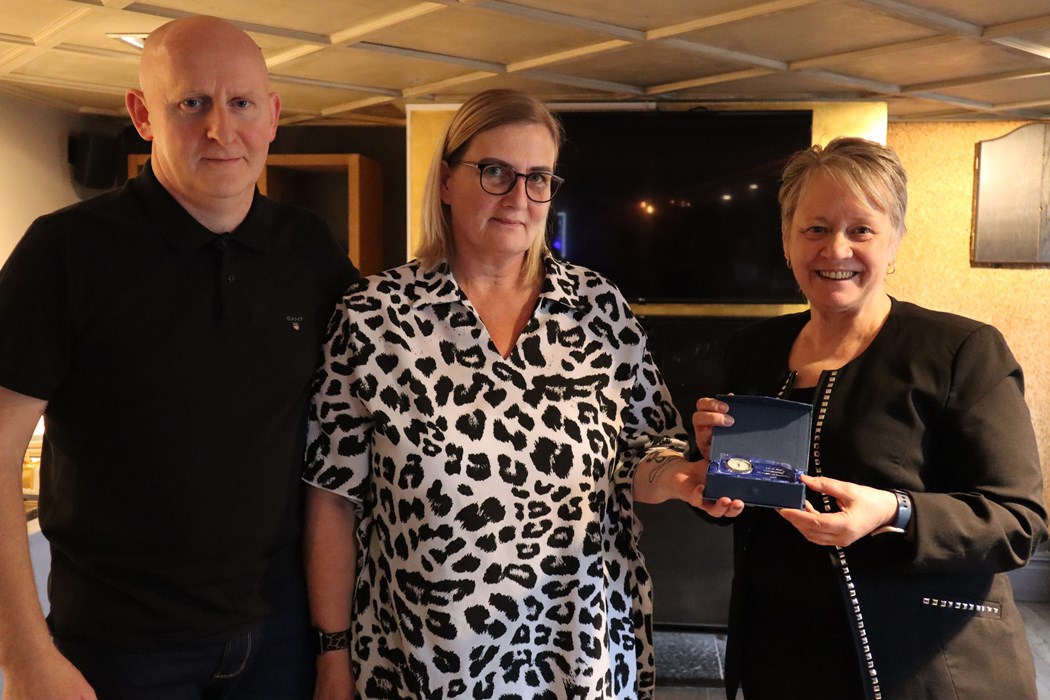 Liz & Neil shared said that it was the relationship with the young people that they foster that have kept them involved for so long; "It's because they are our bairns too, you treat them like your own. This could be things like taking everyone on family holidays and important things like that. Our first placement threw us into it a bit, but this has lead to us continuing a really strong relationship into adulthood and the eldest sibling we have fostered is still very much part of the family and lives close by. "
This event is also at the start of Foster Care Fortnight:

This year's theme is #FosteringCommunities to celebrate the strength and resilience of fostering communities and all they do to ensure children are cared for and supported to thrive.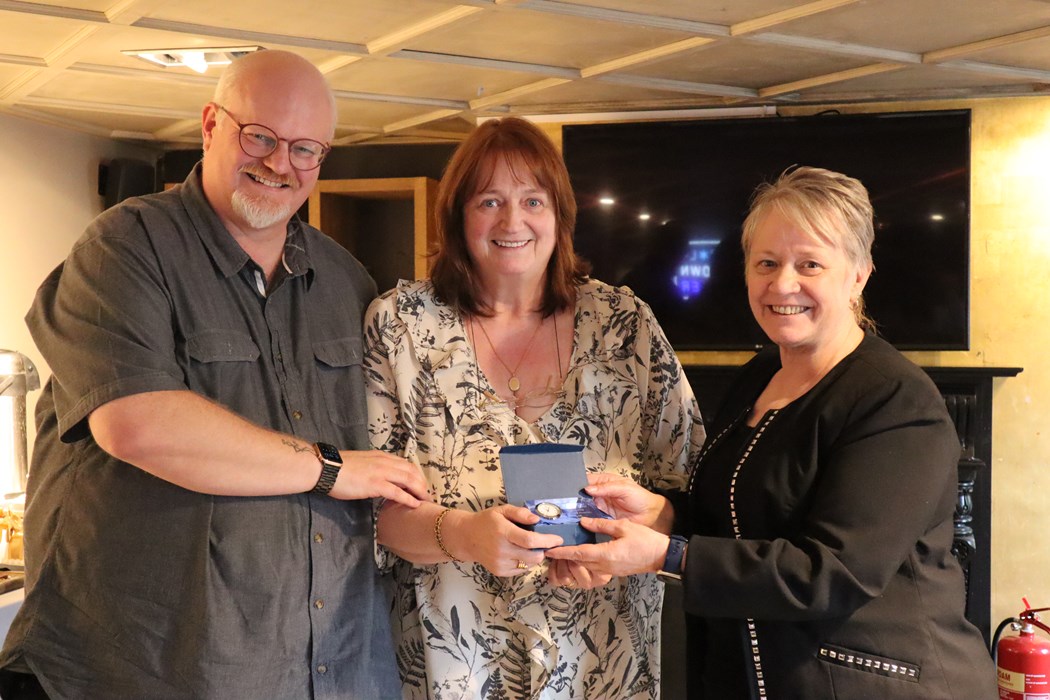 Speaking about Fostering Communities and their experience connected to support groups; Award Winners, Christine and David said; "Fostering isn't always easy – nobody pretends it is. It's a full-time (in the fullest sense of the word) all-encompassing role to take on… it's incredibly valuable to meet with other foster carers and share experiences, share knowledge – so much is not generally known about what is available or what is the correct procedure – and, most importantly, laugh.

Meeting with our support group provides all of that and more, especially biscuits. Hearing other stories, hearing other experiences can either make you think "Oh, I wouldn't do that" or "I wouldn't put up with that" or "Ah…that's a new angle, never thought of that" or even "There but for the Grace of God…" It doesn't matter which of these it is or if it's something else, but feeling you're part of a larger community of people who "get it" is a feeling that only people who "get it" can get!"
More information on fostering is available via: How To Become A Foster Parent & How To Foster In Scotland (carevisionsfostering.co.uk)

All winners of The Care Vision 2022 10 Year Anniversary Awards:
Christine & David Bartleman, Kristin & Steven Carroll, Liz & Neil Collins, David & Dawn Douthwaite, Sally & Kenneth Esson, Catherine & Christopher Fotheringham, Lorna & David Russell. 


More images bellow from the event: