A very big congratulations to our members of staff who received their Care Visions Long Service Awards in November.
Our annual awards event was held on Thursday the 1st of November at the Radstone Hotel in Larkhall.
This was the first time in two years that we were able to recognise the fantastic efforts and commitment of our team face-to-face. It was a special day, being able to come together to celebrate and honour those who have made, and continue to make, a real difference to the lives of Children and Young People across Scotland. Awardees included Care Visions Staff from Residential Child Care, Fostering, and Support Services.
The awards presentation followed a lovely lunch and a video, featuring some touching personal messages from colleagues and friends.
Sharon Boniface, CEO of Care Visions Children's Services, said, "After two years of not being able to come together, it has been lovely to be able to recognise the long service of our staff in person.  On the day, we celebrated a combined 250 years of long service across our organisation including our residential, fostering and support services.  In a sector where relationships are at the core of what we do, not only with the young people we support, but within our teams and with one another, to have such committed individuals to their roles and the organisation is something we very much value."
Most of the staff who had reached their significant milestone were able to accept their award in person. There were recipients for 10, 15 and 20 years of service with Care Visions.
One of the 20 Year's Services awardees was Marion Foley, who had this to say about her journey with Care Visions, "What can I say, after 21 years with Care Visions, what a fantastic journey, that I wouldn't change for the world. I've went through very difficult challenges, but I must say the good times have outweighed these, by a long shot. I've watched many of our young people grow from young children, to well rounded young adults.  
The support I've had throughout from senior management has been second to none, the knowledge they have to share, is inspiring.
Care staff that I've had the pleasure of working with over the years, are the most caring bunch of people that have to be admired for all the compassion they show, which is never in doubt.  
I still feel very humble with the role I've accomplished and hold, but I have Care Visions support and the care teams to thanks for this- not forgetting the young people, which has been a huge bonus to care for."

We are very much looking forward to building on this event and honouring even more long-serving members of our team in 2023.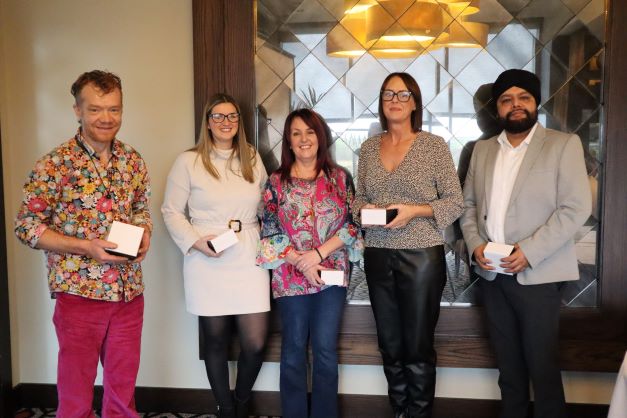 10 Years' Service Award
15 Years' Service Award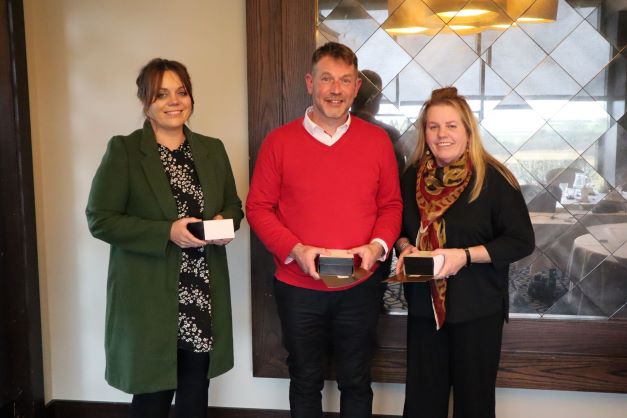 20 Years' Service Award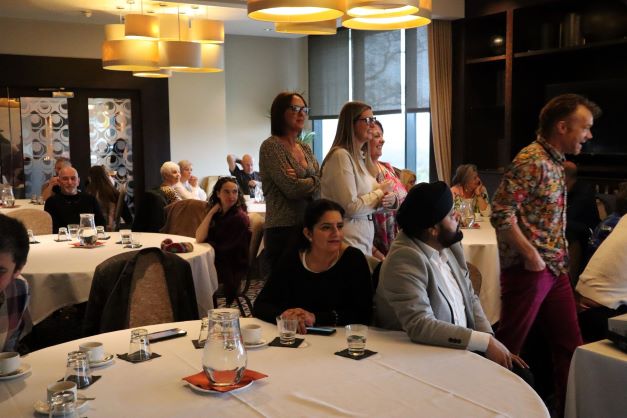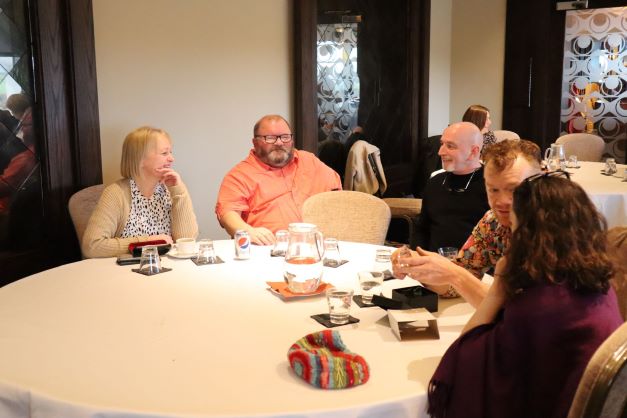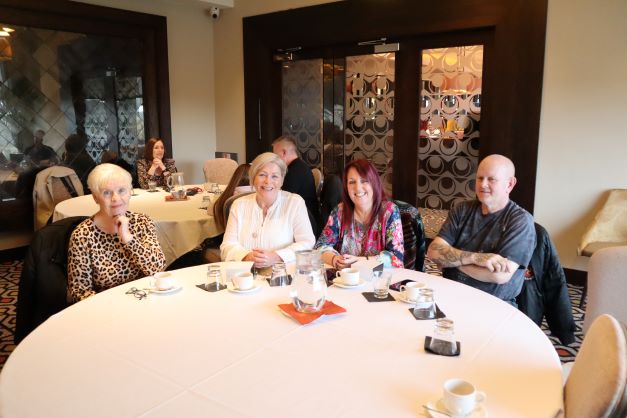 Well done to all our award recipients:
10 Years' Service
Andy Black, Riggheads Farm
Linda Burnie, Waterstone Cottage
Sheilagh Campbell, Strathbrock   
Melissa Catterson, Strathbrock   
Kerry-Anne French, Niddry Mains
Kenneth Manley, Ibert House
Chris McBryde, Quhytewoollen House
Nicki McLaughlin, Ibert House
Christina Mitchell, Niddry Mains
Amritpal Notta,    IT Business Support
15 Years' Service
Stephen Craig, Operations
James Dockrell, Fostering
Hazel Keith, Strathbrock   
David King, Fostering    
Liz Harrower, Fostering   
Karen Morrison, Waterstone Farm
20 Years' Service
Jaimie Foley, High Kilroy   
Marion Foley, Quytewoollen House
Danny Henderson, Operations